Your satellite receiver or TV needs to have a CI+ slot, this won't working in a standard CI slot
TiVuSat DIGIQuest We CAM SmarCam HD CI + module including TiVuSat card.
TiVuSat DIGIQuest We CAM CI + module with suitable card for receiving Italian channels including HDTV / 4K on HotBird 13 ° East. The Italian program packages RAI, MEDIASET and LA7 are received via the Eutelsat 13 ° East satellite. All you need is a suitable receiver with a CI + slot or a TV set with a CI + slot.
Features:
- WPS button for fast connection *
Scope of Delivery:
1x TiVuSat DIGIQuest We CAM CI + module
1x Activated TiVuSat HD card
* WPS button for fast connection (simplified WiFi configuration).
WPS button is for a quick connection to Wi-Fi, thanks to the WPS taste on the WE CAM it is possible to give your device quickly and easily to the home WiFi. Plug the WIR CAM Tivùsat HD into the CI slot of your TV set. WIR CAM automatically initialize and it Connect it to a hidden WiFi home network via WPS.
See the program in the EPG app on your smartphone
Italian:
CAM HD UFFICIALE PER TIVUSAT E SKY DIGITALE TERRESTRE + COMPRESO SMART CARD GOLD
Original Description:
Cam WIFI ufficiale Tivùsat, oltre alle smart card Tivùsat per la visione dei canali satellitari, accetta le smart card Ufficiali SKY Digitale Terrestre, chiaramente le carte Digitale Terrestre sono da usare con l'antenna digital terrestre.
Channel line up: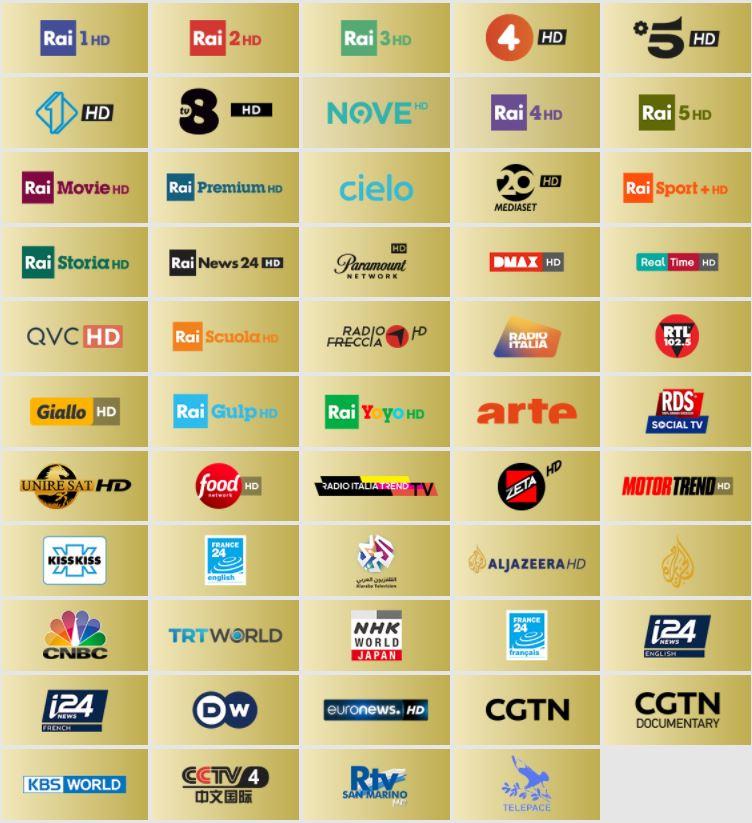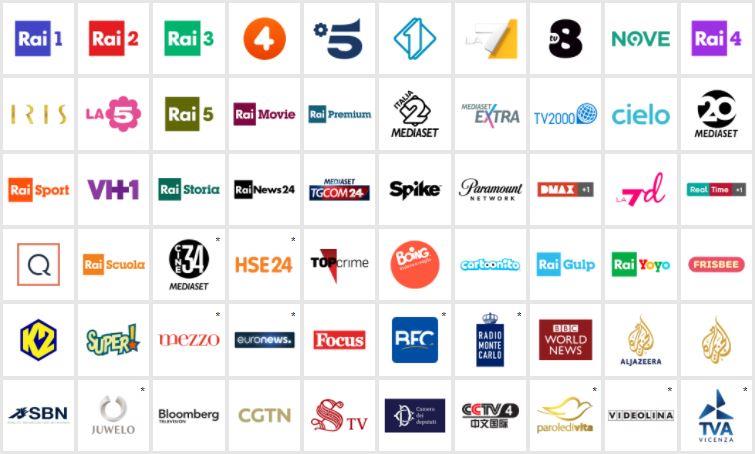 The cam module is covered by a 2 year warranty however due to the nature of the product, subscription viewing cards are not covered by a warranty unless they are official subscription cards and these are under warranty for as long as the broadcaster is broadcasting the programmes the card was intended to receive and the length of the subscription that was paid at time of purchase.. The card is NOT covered if broadcasting stops due to the broadcaster going out of business or a change in schedules, or if the broadcast infringes UK broadcast law. If this is the case we are not liable for this action and you have bought said subscription cards with this knowledge.