"Telesystem TS9018 Full HD HEVC H.265 Smartcard HDMI DVB-S2 Sat Receiver with Active Tivusat HD Card"
Telesystem TS9018 HD tivùsat satellite decoder of the new generation, certified as Tivusat HD classic, which, thanks to over 50 available HD channels, was developed for those who want to get closer to satellite television or simply want to switch to HD.
Features:
- DVB-S2 Tuner (SAT In)
- Full HD 1080p Resolution
- Compatible with Tivùsat HD
- HEVC H.265 & HEVC H.264
- USB 2.0, HDMI 1.4, SCART, LAN
Technical Info:
- DVB-S/S2 HD Tuner
- Tivùsat HD Smartcard
- HD Resolution up to 1080p
- EPG (Electronic Program Guide)
- 12V DC, 1.5A Power Supply
- Media Player Function via USB
- OTA Software Update via USB
- Dimensions: 145 x 109 x 32 mm
- DiSEqC 1.0/1.2, USALS, SCR, dCSS
- MPEG-2/MPEG-4/HEVC Main 10 video
- Webradio, Subtitles, Teletext, Favorite Channel List
- Automatic Update of Tivùsat Channels
- MPEG Layer I and II Audio, HE-AAC, Stereo Down-Mix
- Dolby Audio (Compatible with Dolby Digital and Dolby Digital Plus)
Connections:
1x Scart
1x Sat-IN
1x USB 2.0
1x HDMI 1.4
1x Smart Card Slot
1x Ethernet (10/100 Mbit)
Power Consumption:
<18W (in operation)
<0.5W (standby mode)
Delivery:
1x Telesystem TS9018 Full HD Sat Receiver, Black
1x Tivusat Card (Active)
1x Remote Control
1x Power Supply
1x User Manual
Channel line up: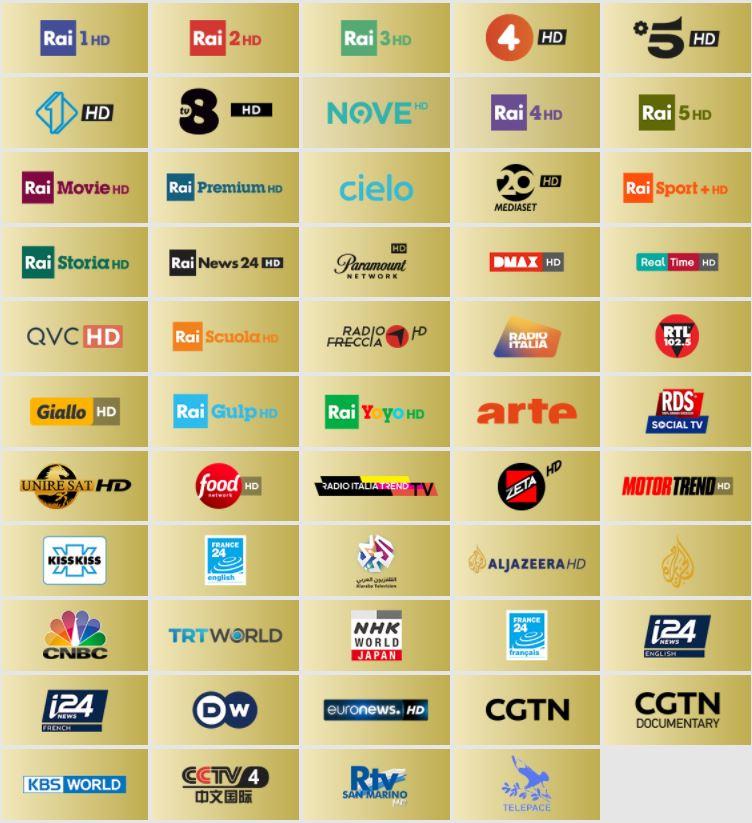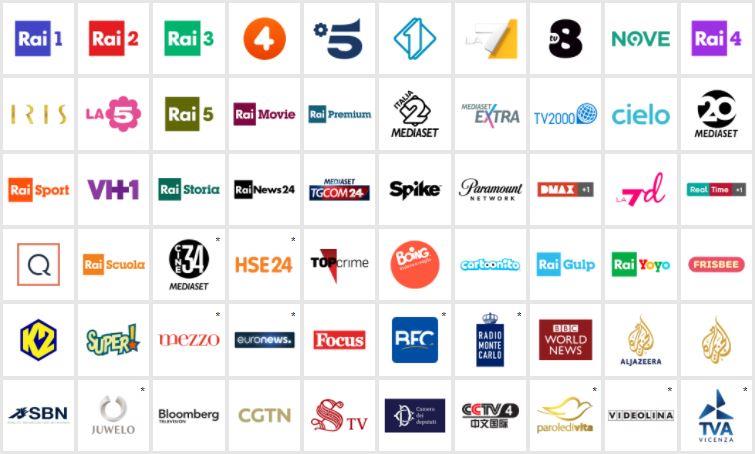 The receiver is covered by a 2 year warranty however due to the nature of the product, subscription viewing cards are not covered by a warranty unless they are official subscription cards and these are under warranty for as long as the broadcaster is broadcasting the programmes the card was intended to receive and the length of the subscription that was paid at time of purchase.. The card is NOT covered if broadcasting stops due to the broadcaster going out of business or a change in schedules, or if the broadcast infringes UK broadcast law. If this is the case we are not liable for this action and you have bought said subscription cards with this knowledge.